St Serfs Society of St Vincent de Paul
Important Information re: Covid-19 Virus
During this time of lock down due to COVID – 19 we inSt Serfs Society of St Vincent de Paul are operating a limited service due to the current conditions.
If you know of anyone or family who are in desperate need during this crisis regarding the need for food and or Gas & Electric you can contact us in confidence on our new Mobile number 07518 115940 or email: StSerfsSVP@gmail.com
We are not in a position to provide or uplift furniture until this crisis is over.
Stringent hygiene measures are in place for our members and we will not enter homes. We will when collecting power cards/keys only accept them placed on a sanitised cloth and hand them back in the same way. Any shopping after the door is answered will be left on the doorstep for uplift.
I am sure you understand the need for these conditions to protect those in need and our volunteers.
Of course all our work is only possible by the generosity of our parishioners who have been unable to contribute as result of church closures at this time.
However we will still rely on contributions during this period to continue our service to those in need.
You can still leave contributions for us at St Serfs SVP at St Margarets chapel house or if you can put it directly into our bank account online or at your local bank our details are;
Royal Bank of Scotland
SVP St Serfs Account No; 12004057 Sort code 83-15-11
I thank you all for your ongoing support during this crisis and I wish you all and your families a safe journey through this trying time.
Yours Sincerely
Peter A Veldon
President of St Serfs Conference SVDP.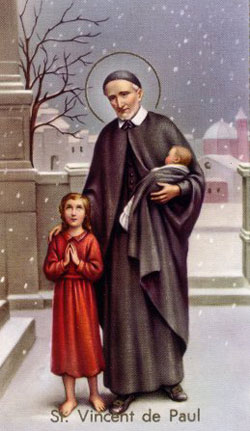 "Do not let any unwholesome talk come out of your mouths, but only what is helpful for building others up according to their needs, that it may benefit those who listen." —
Ephesians 4:29
. Powered by
BibleGateway.com
.